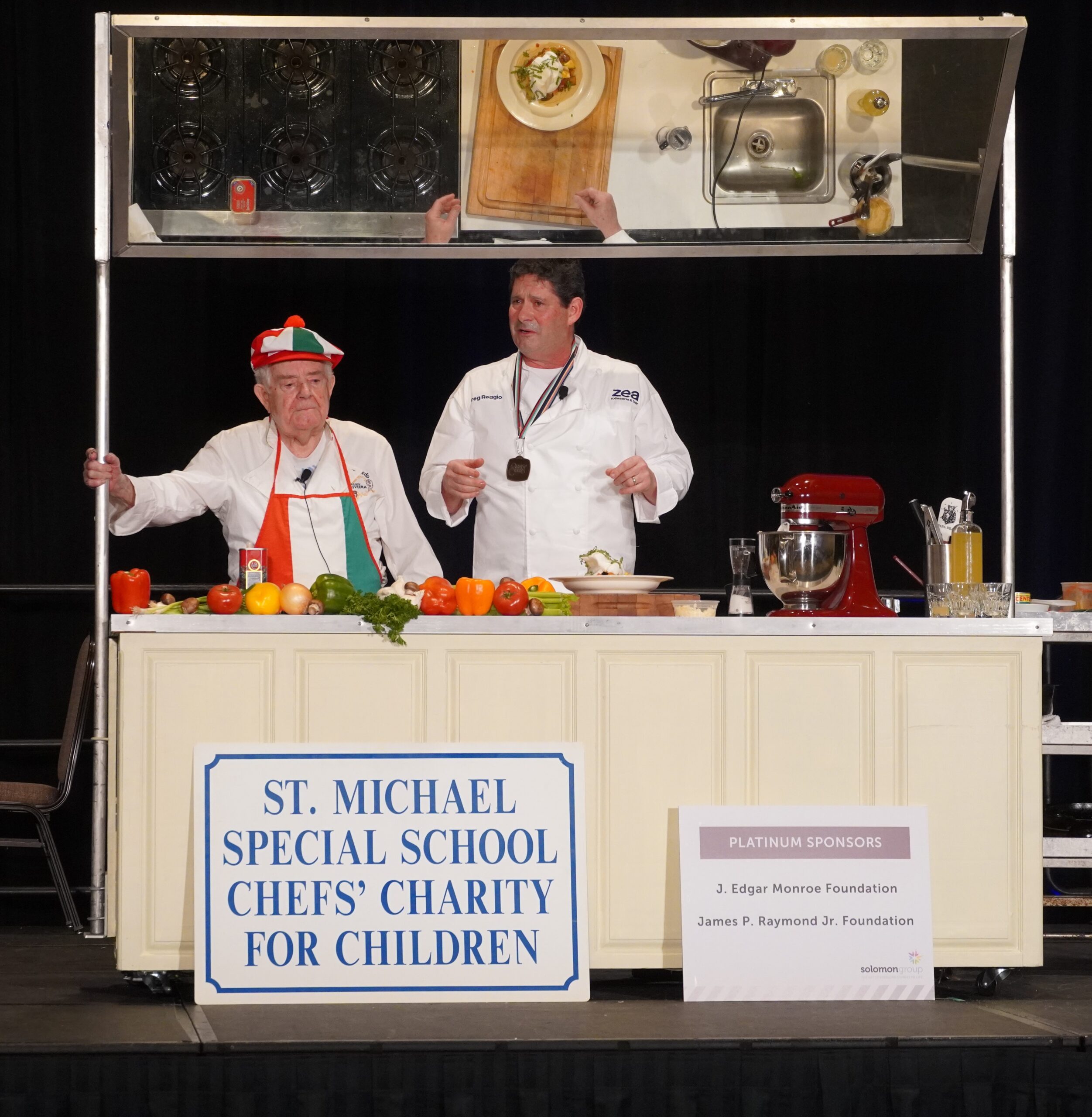 Celebrity Chefs for St. Michael's School was started in 1978. The event's original chefs were Gunter Preuss and Goffredo Fraccaro. Goffredo was on stage with Greg Reggio of Zea giving a cooking exposition.
Chef Andrea of Andrea's Restaurant and Capri Blu Bar is part of the next generation of chefs contributing to the great event. Numerous high school students serve the amazing dishes to donors.
Before the luncheon, the celebrity chef's give a cooking presentation. As Chef Andrea stated: "Momma Mia!" on the amazing taste of the dishes.