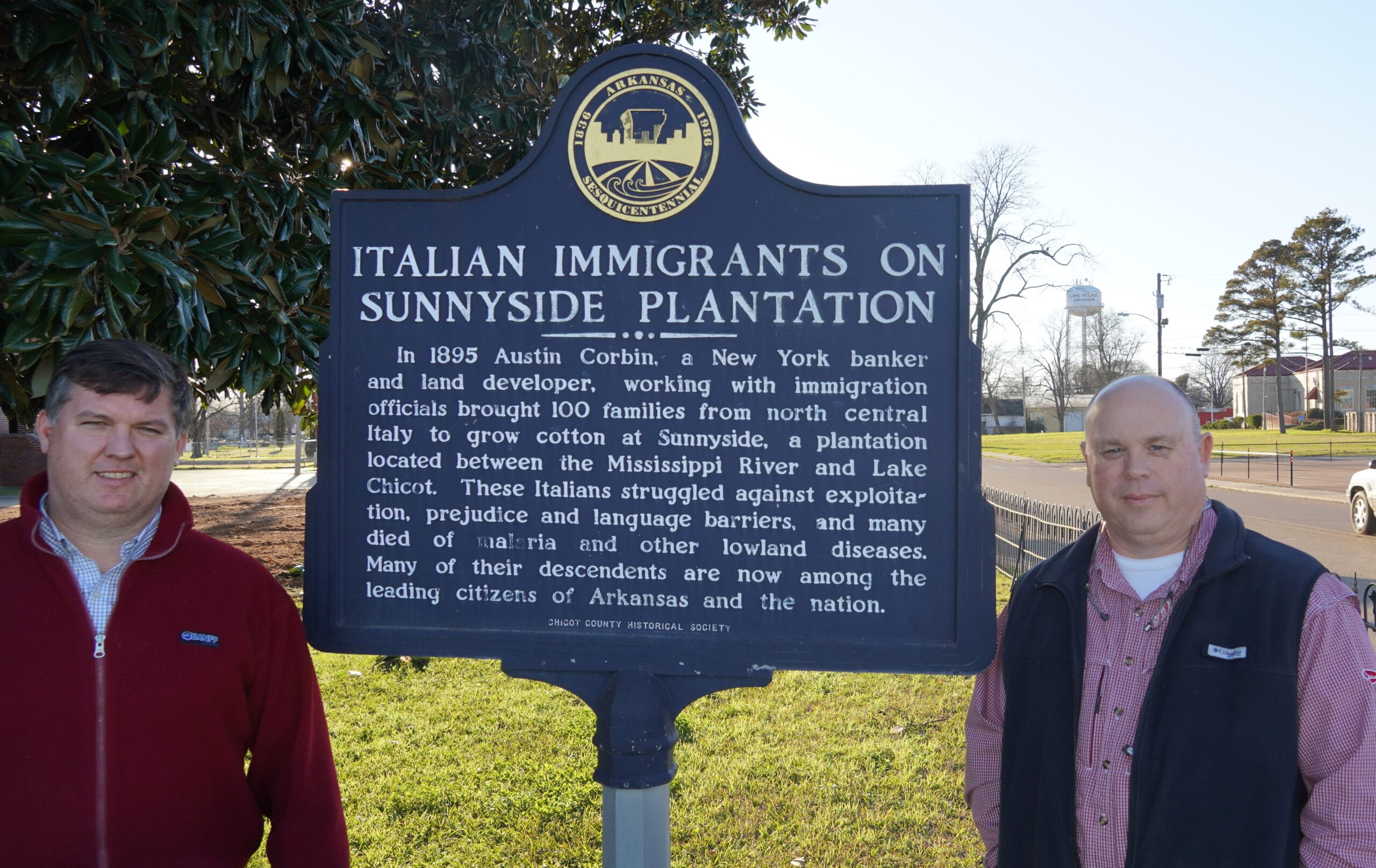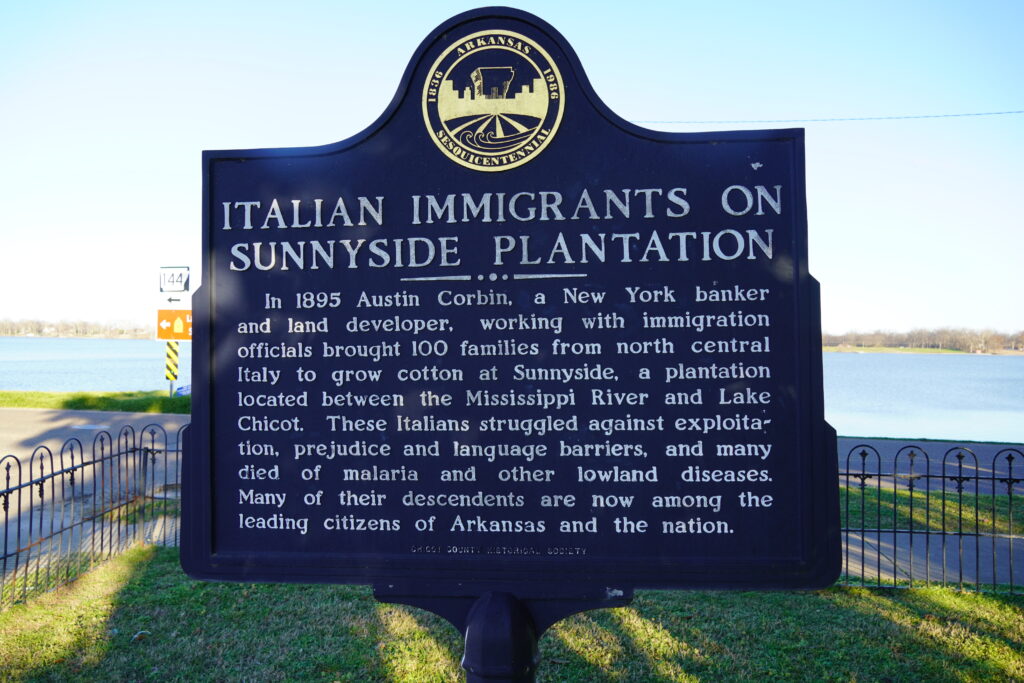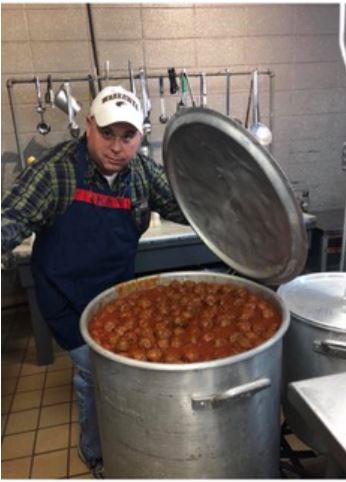 The 110th Annual Lake Village Spaghetti Lunch at Our Lady of the Lake Catholic Church. Delta Italians~Italians of Sunnyside, Lake Village, Arkansas, The 125th Anniversary is planned for Memorial Day 2020. On the Church property there is a detailed Museum of the Italian history of Sunnyside Plantation. The museum was developed by Libby Borgognoni, who has produced three books on history of Sunnyside Plantation. Libby has also produced a cookbook from the local Italian cooks of Lake Village.
The Sunnyside Plantation was a cotton plantation near Lake Village in Chicot County, Arkansas, in the Arkansas Delta region. Built as a cotton plantation in the Antebellum South, from the 1890s to the 1910s, it used employed immigrants from Northern Italy, many of whom were subject to peonage.
By 1886, it was acquired by New York banker Austin Corbin as repayment of debt incurred by Calhoun.
With the help of Emanuele Ruspoli, 1st Prince of Poggio Suasa, who served as the Mayor of Rome from 1892 to 1899, Corbin brought Italian immigrants led by Pietro Bandini to work on the plantation. The immigrants came from Marche, Emilia and Veneto, setting sail from Genoa and arriving in New Orleans, Louisiana. They lived in a house on their own twelve-and-a-half acre lots of cotton, which they were obligated to pay back over the next twenty years, with an annual rate of five percent. Each immigrant picked the cotton on his own lot, which Corbin agreed to purchase. When Corbin died in 1896, many Italians stayed on the plantation. Moreover, Prince Ruspoli visited the plantation in 1896.
In December 1898, Corbin's heirs leased the plantation to Hamilton R. Hawkins, Orlando B. Crittenden, Morris Rosenstock, and Leroy Percy. However, the businessmen were accused of "peonage".[10] In 1907, after hearing many complaints from immigrants, Edmondo Mayor des Planches, the Italian Ambassador to the United States, visited the plantation.[9] As he explained in his 1913 report, Attraverso gli Stati Uniti per L'Emigrazione Italiana, he was unimpressed by Percy's rosy rewriting of reality.[9]
Shortly after, Mary Grace Quackenbos, an attorney with the United States Department of Justice, visited the plantation to look into repeated reports of peonage. In her report, she agreed that it was practised, and added that only prosecution could put an end to it.
Today over 1,000,000 American-Italians can claim a connection to Sunnyside Plantation.