On Friday March 13, 2020 Umberto Mucci of Rome Italy was interviewed by Charles Marsala on WGSO Radio 990am in New Orleans for 45 minutes.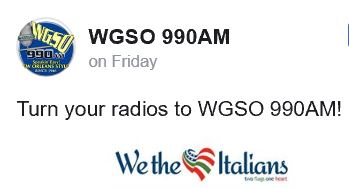 Umberto Mucci is the publisher of www.WetheItalians.com in Rome Italy. Charles Marsala is the President of the American-Italian Federation of the Southeast.
The 45-minute interview covers several topics including what happens after the lock-down ends. Mucci explains the rules of the lockdown and how his family is adapting. Mucci noted that Italy is 11.5 days ahead of the US in the development of the Corona-19 Virus.
The lockdown is designed to stop the spread to southern Italy and Sicily, as they do not have the facilities to deal with mass hospitalization.
Italy is classifying any the death of any individual with complications of the Corona virus-19 as having died from the virus regardless of any pre-existing illnesses.
One concern is what happens after Italy ends the lockdown, but other countries in Europe are still dealing with spikes. Will travelers from those countries be allowed into Italy?
As of Monday March 9, 2020 New Orleans had no cases of Corona-19 by Monday March 16, New Orleans had 105 cases.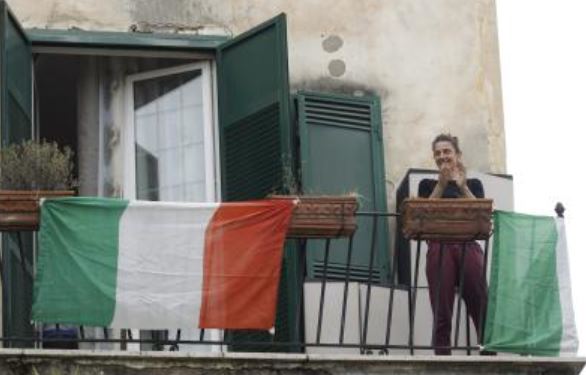 Italy started on March 13th at 6pm (Italian time) or noon New Orleans time singing the national anthem.
Marsala suggested American Italians sing the Italian National at 6pm in support.
Mucci advised that a Go Fund Me page had been created.