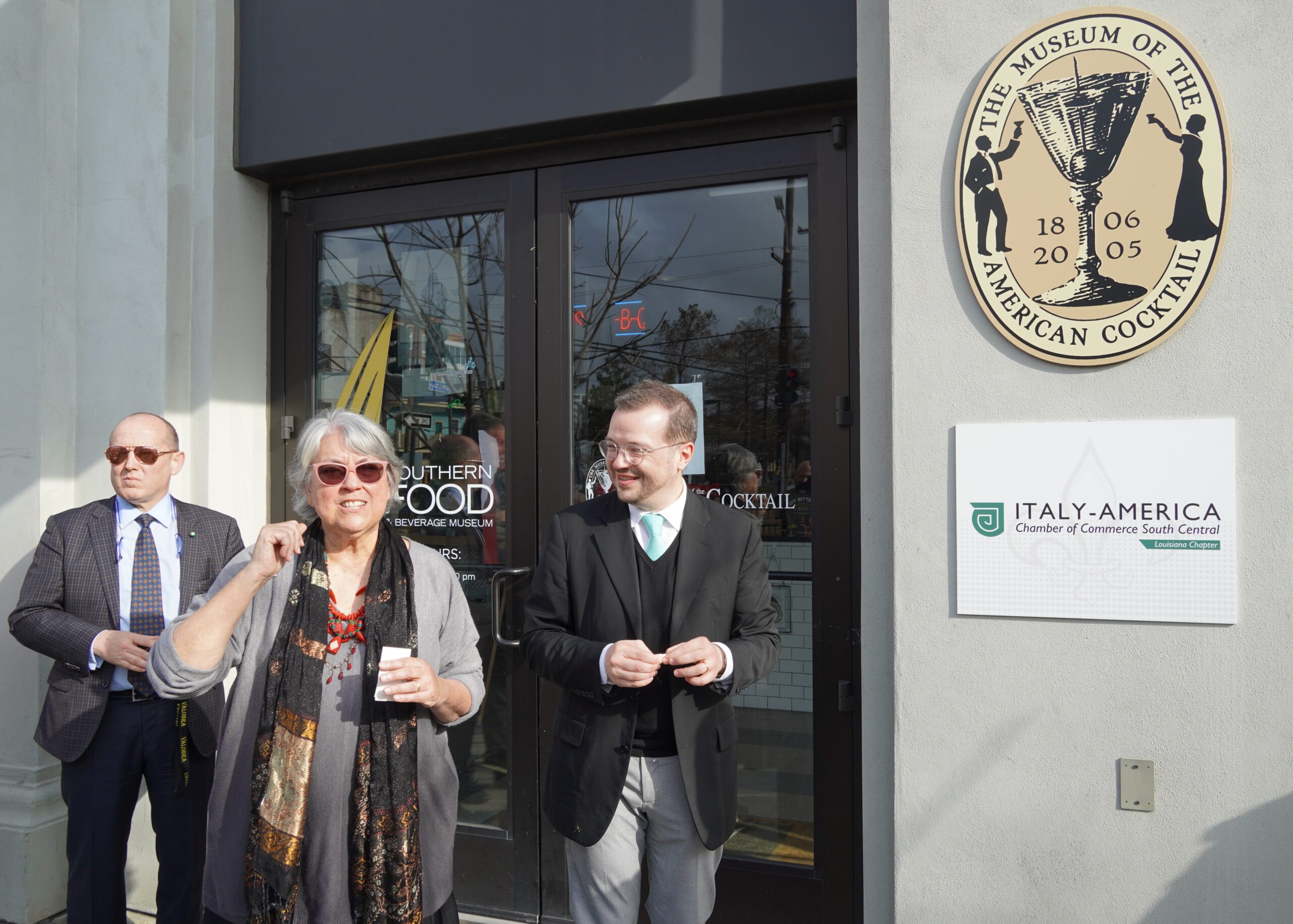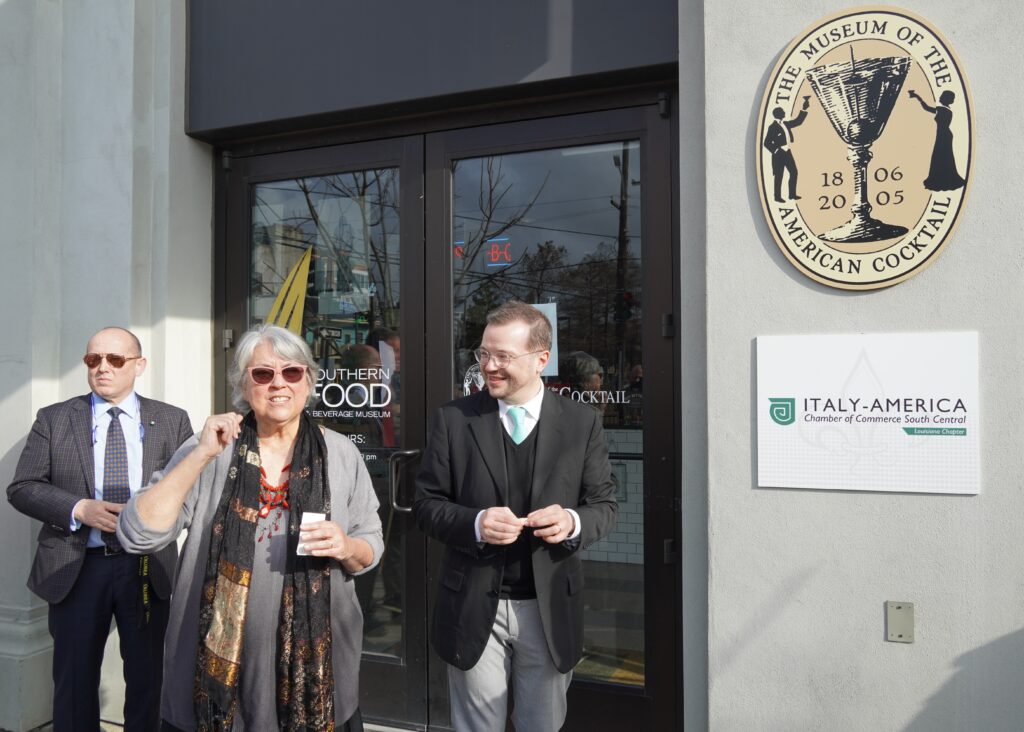 On February 10, 2020 the Italy-America Chamber of Commerce of Texas opened an office in New Orleans to promote Italian food and beverage products. New Orleans food culture is nearing $9 Billion annually.
In Jerry Thomas' 1862 Bartender's Guide for drink #105 "The Cocktail & Crusta" he writes: "The 'Cocktail' is a modern invention, and is generally used on fishing and other sporting parties, although some patients insist that it is good in the morning as a tonic. The 'Crusta' is an improvement on the 'Cocktail,' and is said to have been invented by (Joseph) Santini, …."
Joseph Santini owned the orginal Jewel of the South Bar in New Orleans. A restaurant in his honor reopened inn 2019. From the "Crusta" numerous other drinks were derived, such as the margaritta. Jewel of the South explained.
New Orleans Southern Food & Beverage Museum Founder Liz Williams, who maternal side is Italian, welcomed the Italian Consul and the officers of the Italy-America Chamber of Commerce of Texas to New Orleans. Her remarks were followed by displaying the commerce sign. Following the ribbon cutting Italian food & beverage products were available at the reception.
On March 31st the Chamber will expand its Business Roadshow from Houston and Los Angeles to include New Orleans. For more information: [email protected] or visit www.TasteofItalyHouston.com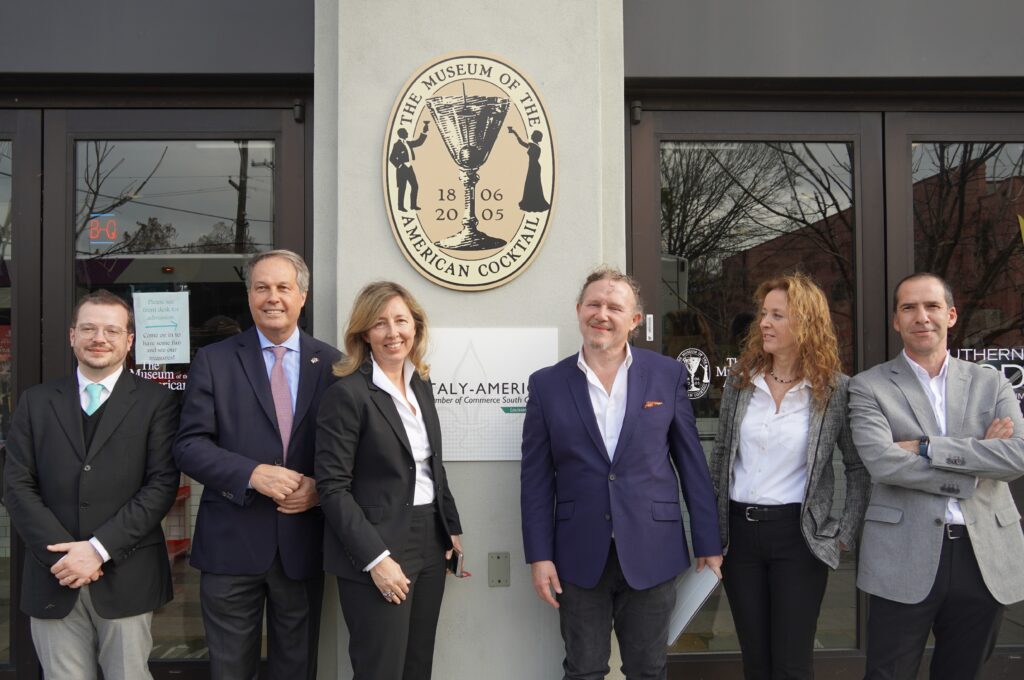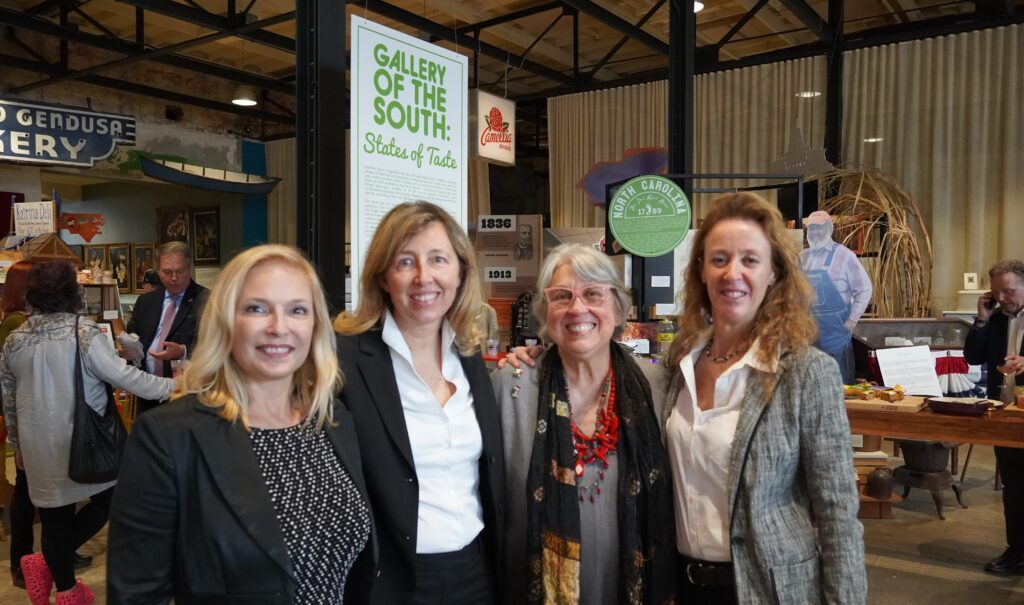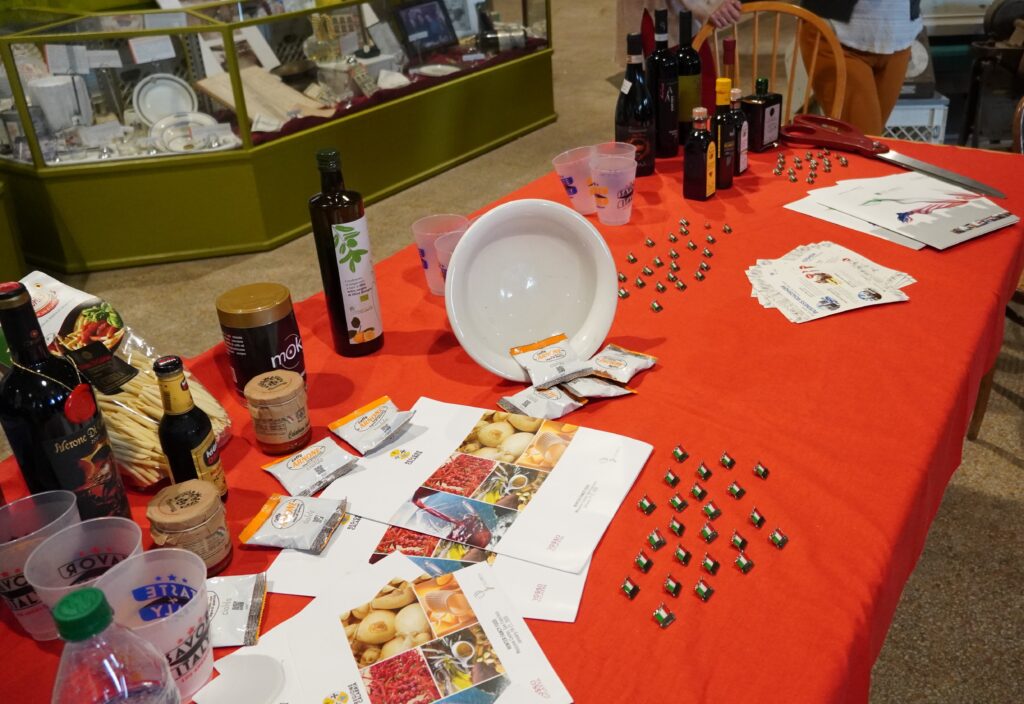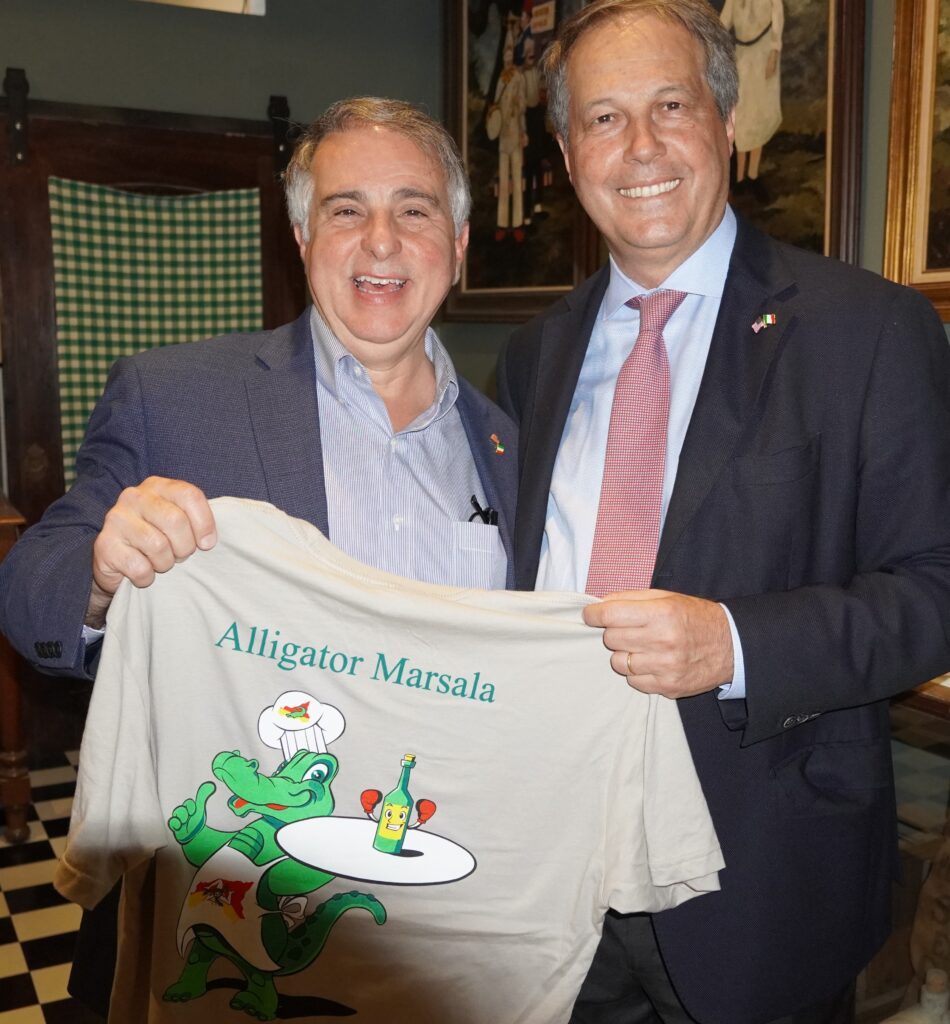 Alligator Marsala was first made by Chef Andrea in Metairie, Louisiana