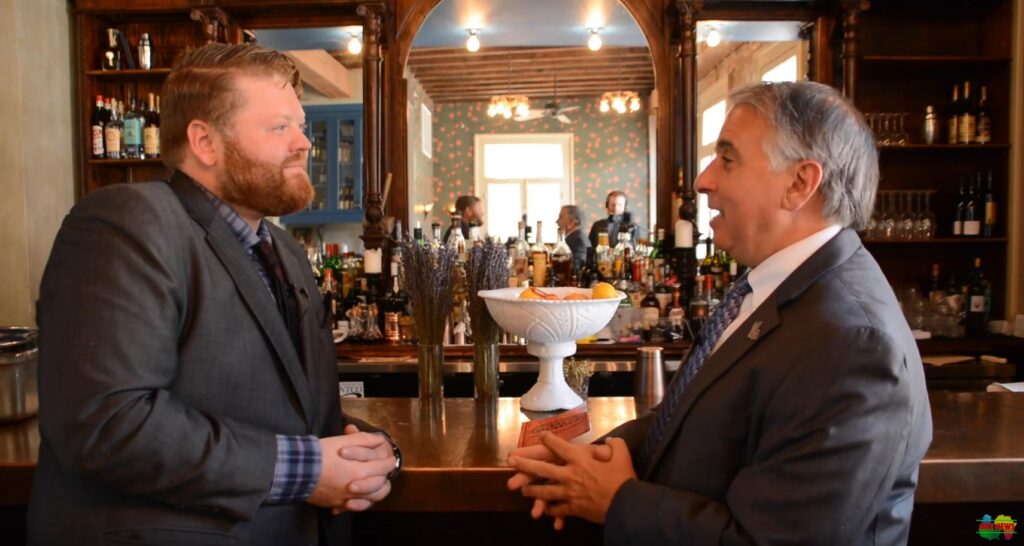 The brandy crusta was created around the 1850s by New Orleans bartender Joseph Santini, who owned the orginal "Jewel of the South" bar.
The Brandy Crusta was created shortly before the Sazerac. Chris Hannah has brought it back to New Orleans in a sugar-rimmed glass.
Jewel of the South also offers tremendous food pairing to go with their selection of New Orleans specialty drinks.