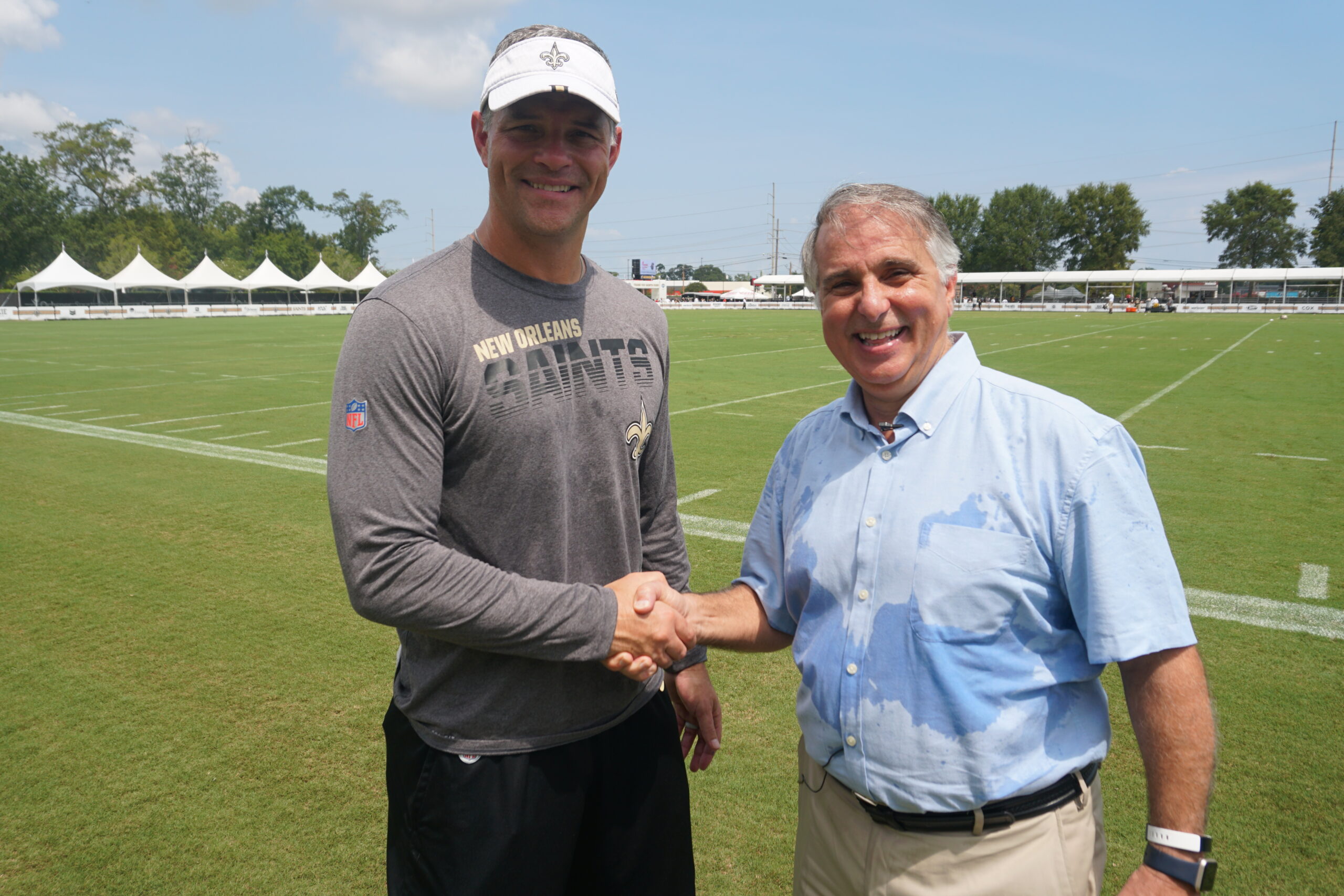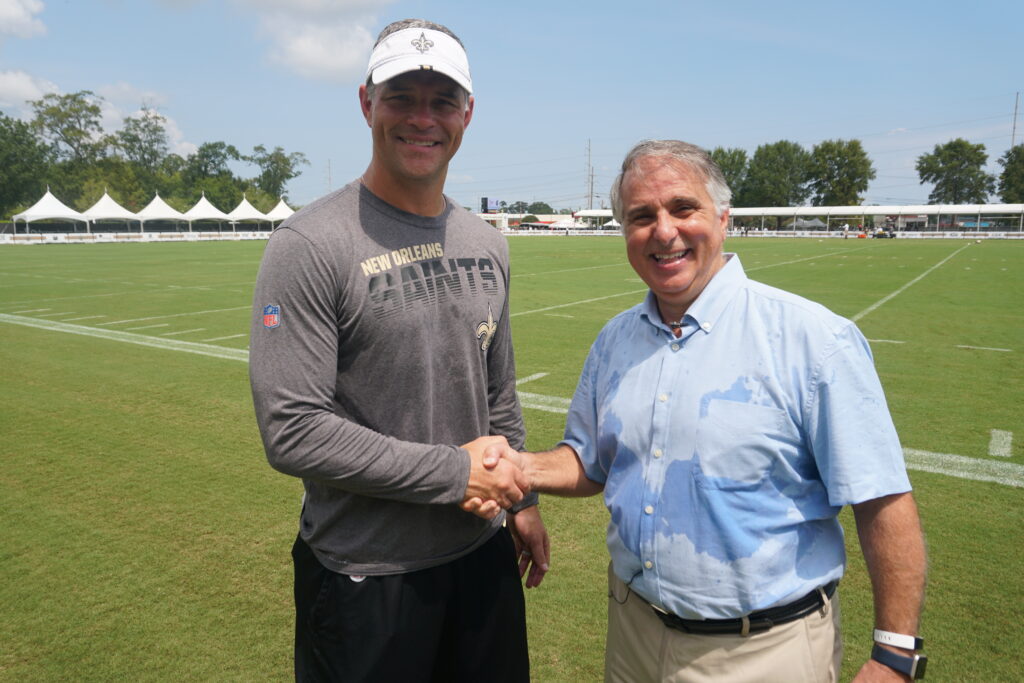 Joseph Philip Lombardi Joseph Lombardi is currently the quarterback coach of the New Orleans Saints. He is the grandson of Pro Football Hall of Fame coach Vince Lombardi.
Joe played Tight End at the Air Force Academy, where he graduated in 1994.
During Saints Training Camp, he spoke on working with the unique Saints Quarterback situation of Drew Brees, Tyson Hill, and Terry Bridgewater.