The Jean Lafitte facility of National Park Service of New Orleans for March is presenting information on the Sicilian Migration into New Orleans. As part of the month's activities Charles Marsala presented 60 slides in one hour on the history from 1682 to present.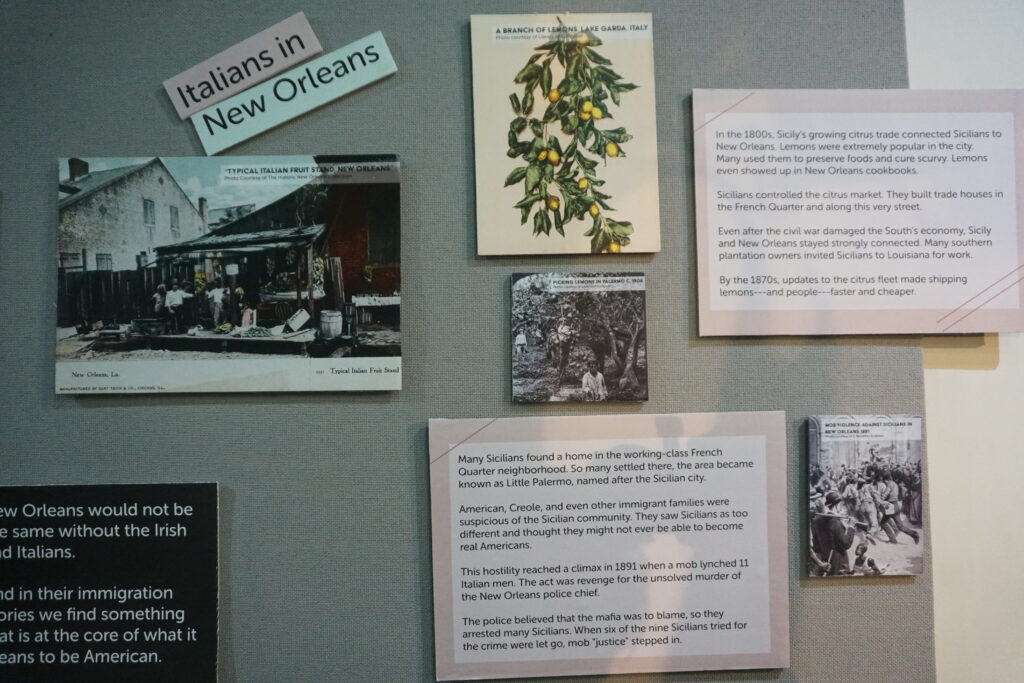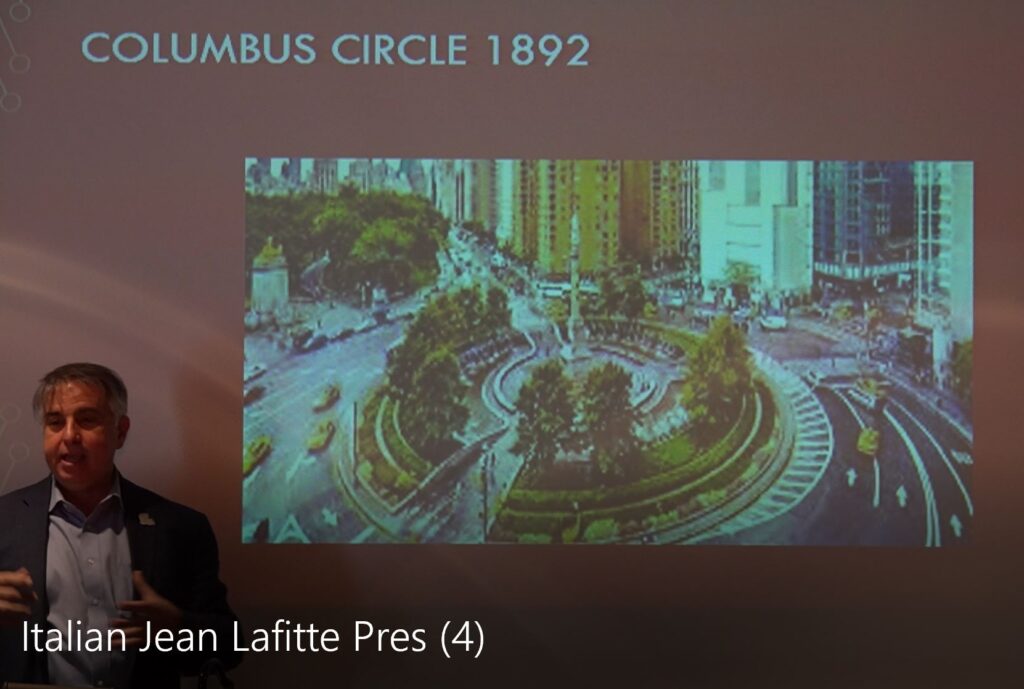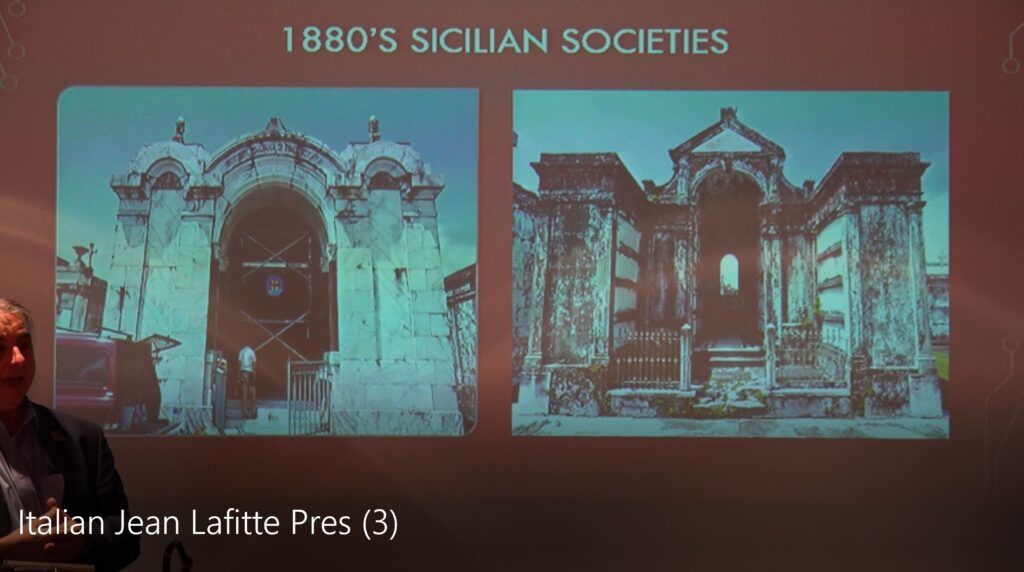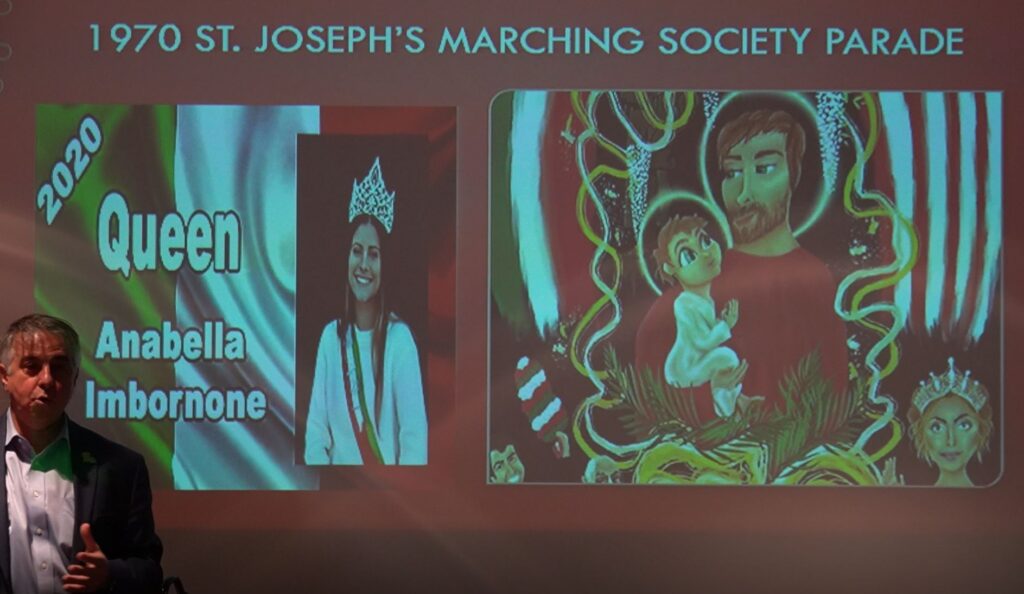 Link to slide presentaiton slideshow by Charles Marsala
Charles Marsala's presenation began with Henri de Tonti landing in Buras in 1682 and Bayou Goula in 1686.
The presentation included information on the new New Orleans Insider tour app for "Little Palermo." which has forty stops in the French Quarter of New Orleans. AWE News has created eight playlists of 30 minutes each on the Silian Migration.
Marsala's presentation include products and concepts Sicilians and Italians brought to Louisiana or were involved with developing: The Muffaletta, the individual cocktail, the LSU Fighting Tigers, changing the name from Jass to Jazz, advising Lincoln to make the war of 1861 to end slavery.
Member of the New Orleans organizations and Italian societies attended the presentation which covered the Mausoleums of Metairie Cemeteries.
March is an important month for New Orleans Sicilians has the infamous lynching of March 14, 1891. On March 14, 1891 a mob of 5,000 lynched eleven Sicilians. Nine were shot and two were hanged. In 2019, Mayor Latoya Cantrell aploogized for the involvement of then Mayor Joseph Shakspeare in the lynching.
Through Louisiana numerous cities will celebrate St. Joseph's Day on March 19th. On July 17th the State Italian Federation will host a convention followed by the Baton Rouge Italian Society's Festa on July 18th. Lena Prima will perform on the night of the 17th.