The Fairgrounds horse Race Track of New Orleans hosted sixty members of the Societa Italiana di Mutua Beneficenza Cefalutana on Sunday March 8, 2020.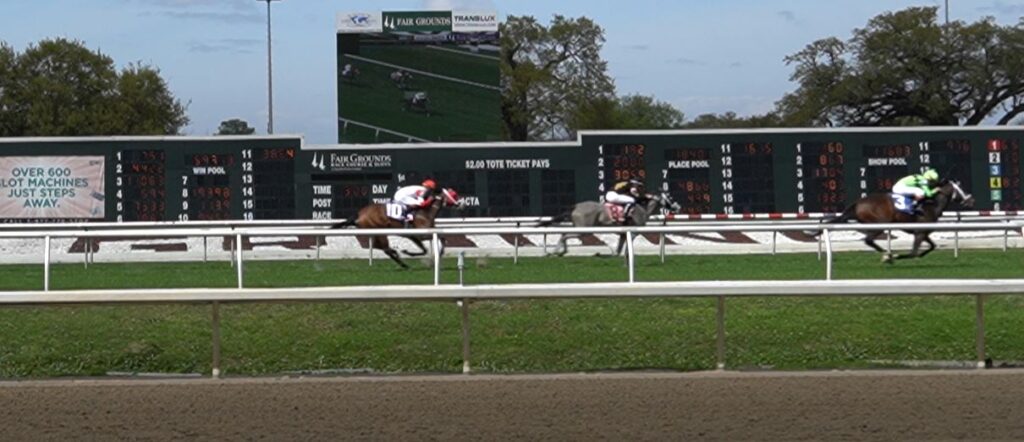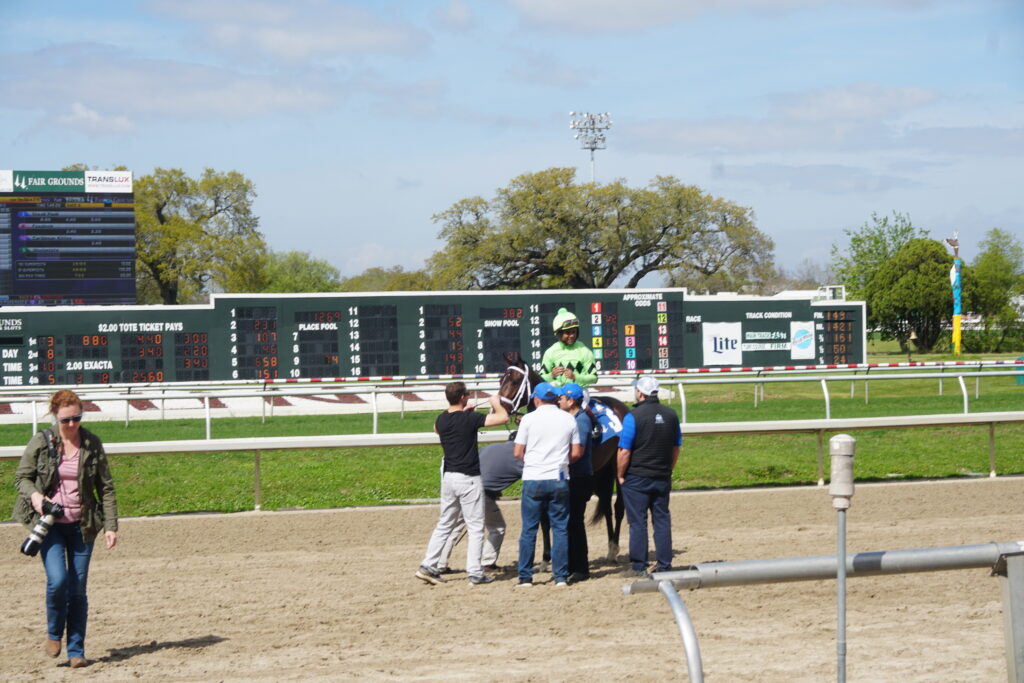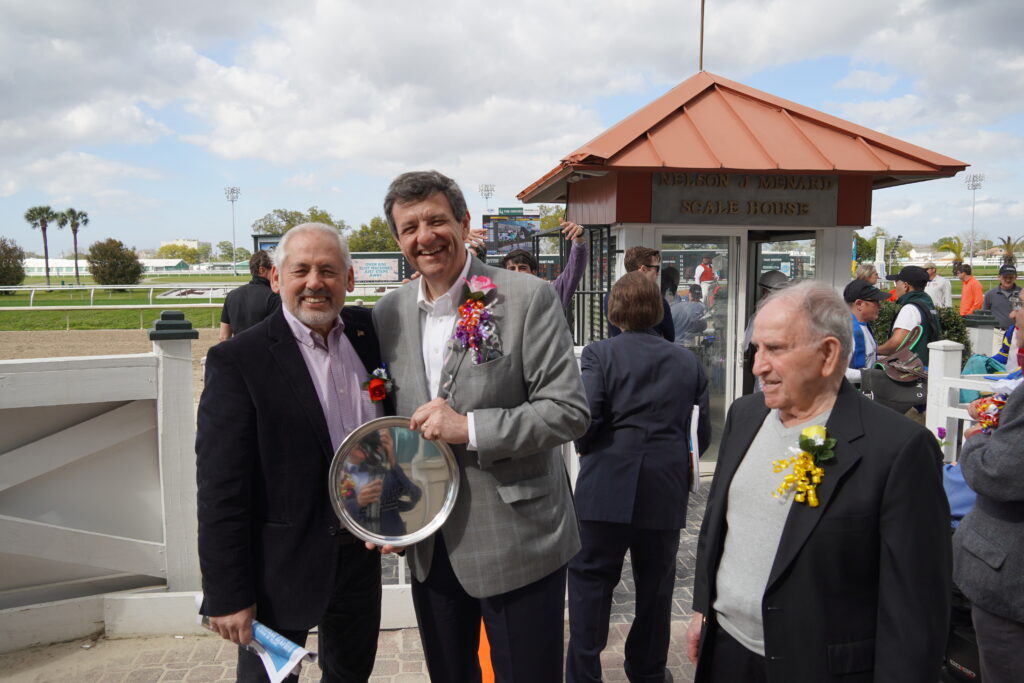 Cefalù is a city located geographically in the middle of the northern coast of Sicily. The word "Cefalutana" comes from the old Sicilian dialect, meaning "of or from Cefalù."
The Società Italiana di Mutua Beneficenza Cefalutana was founded in New Orleans, Louisiana, on June 19, 1887, and incorporated on August 10, 1887.
Its officers are: David Matassa, President; Christopher Series Bardes, First vice-president; Peter Lamanna Sr., Second vice-president; Rose Brocato, Secretary; Lisa Serio, Treasurer; Edwin Reeves, Jr., Financial Secretary; and Conchetta MAresciallo, Grand Marshall.
The original purpose of the Società Cefalutana was for mutual benefit (Mutua Beneficenza) of the many immigrants who came from Cefalu`. They assisted each other in times of illness, death, financial need, language/cultural difficulties, etc. These early members, working together in a true spirit of brotherhood with their "paisani," enabled the mainstreaming of the entire group into American society. Thanks to their efforts, and those who followed them, the ideals of the Society have not changed.
During World War I the Società raised funds from throughout the South for the defense of Cefalù, including purchasing a cannon for their mother village.
On June 5, 1908, the Società Cefalutana joined with other Italian immigrant societies to form the Italian Hall Association. This organization was responsible for the purchase, on July 1, 1912, of the building at 1020 Esplanade Avenue in New Orleans, thereafter called the Italian Hall. Members were either immigrants or descendants of immigrants who had struggled to make a new life in America. The Italian Hall was used as a meeting place for these societies. Historic records show many parties and dances were held there to help raise money for the less fortunate. In 1966 this historic building was sold, and converted to luxury condominiums. Still on and with the building are the Italian Coat-of-Arms inscribed with the words "Unione Italiana" located on the top of its front and two lions which guard its front entrance.
Membership is open only to those over the age of 18 who have blood ties to Cefalù. Spouses may be associate dues-paying members and are entitled to all benefits. Children of adult members will be considered members until they reach their eighteenth birthday, at which time they can apply to become full members.